Janelle Munson-McGee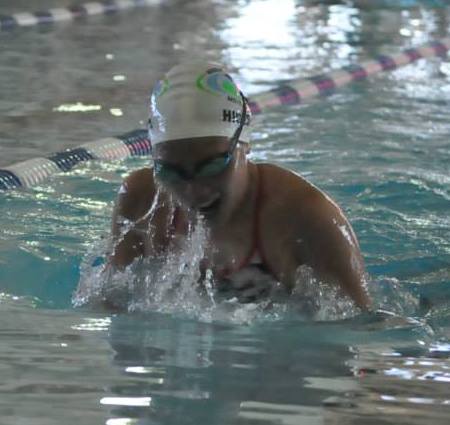 Practices with us are technique-based, full-body workouts that are designed to enhance fitness, core strength, aerobic conditioning, physical endurance, and stroke technique. We are here to help you achieve your swimming goals. Please contact us if you have questions about workouts, lessons, goals, and other swimming related needs.
Background and Expereince
Janelle is passionate about aquatics and is an adamant supporter of adult fitness. She was born and raised in Hawaii, where she competed as an age-group swimmer for the Kamehameha Swim Club. Her swimming experiences range from the collegiate pool, to the open water, and triathlons. Being a 5'2" woman, she likes to swim smarter and learn to leverage what she's made of. Coaching the Bozeman Masters team is her "fun" job because she enjoys helping people reach their goals and getting to know their stories. This team's camaraderie and quirks renewed her passion and love for swimming as a life-long sport. She has experience coaching at the local and international levels of Masters Swimming competition. During the summer of 2017, she was an Assistant World Masters Coach in Budapest, Hungary. Her certifications include: US Masters Swimming Level 2 coach, ASCA Level 1 Coach, and Red Cross Water Safety Instructor.
Feel free to contact Janelle at (808) 554-6815 or coach@bozemanmasters.org.